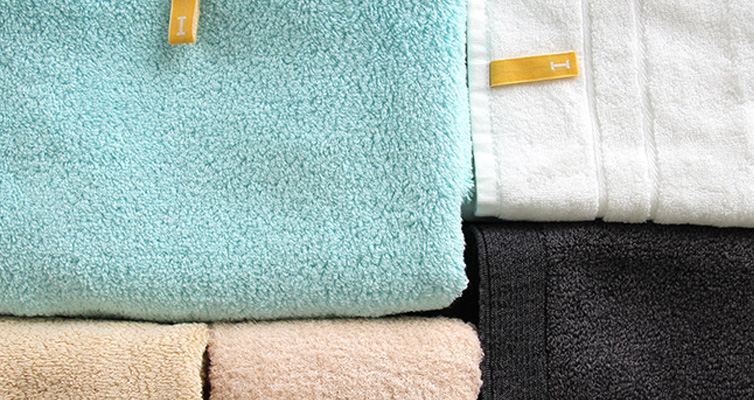 Aiming for true organic
IKEUCHI ORGANIC is a total organic textile company, making textiles with the utmost safety and minimal environmental burden. We not only weave fabric goods, but perceive the structure of society as a fabric in proposing a rich 'Life Fabric' for a naturally pure future.
Towards a new and realistic generation of organic.
Enjoy a rich and elegant life style with IKEUCHI IRGANIC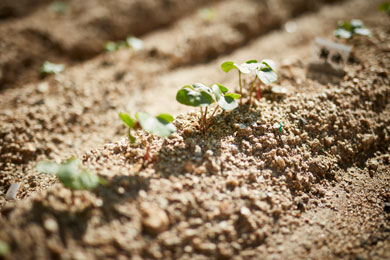 True Organic
Commitment to material
We use non-genetically modified seeds on farms which agricultural chemicals and chemical fertilizers have not been used for at least 3 years. We support fair trade and the certified organic cotton we use as a raw material has passed strict EU accreditation criteria involving review of conditions from the fields through spinning factories and even the working conditions of producers.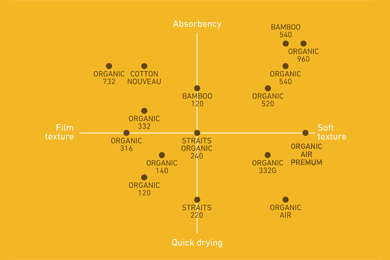 Choosing the right towel
In order to choose the perfect towel from our vast lineup, it is important to understand the characteristics of each towel. The strengths of each IKEUCHI ORGANIC series can be seen in the diagram below, including price range.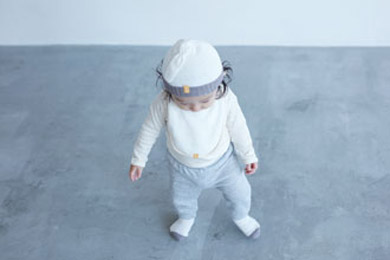 Safe for babies
All our products have been certified by OEKO-TEX Standard 100 Class 1, proving they are safe for infants to put in their mouths. Our new philosophy is to create even safer towels and we've acquired ISO 22000 for the food factory. We manufacture products based on HACCP, food standard agency. Our mission is to make edible towels by 2073, our 120th anniversary.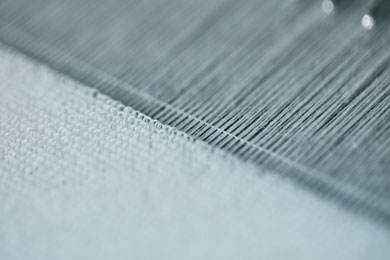 IKEUCHI TECHNOLOGY
Long life designs
We design our towels before manufacturing, pile length, density of weaving and yarn thickness. Design gives differences on towel textures. Long pile makes towels fluffy and soft, high density makes towels tough and absorbent since more yarn is used. Design is very important. We can make a lot of patterned towels by designs even though all is made of the same material.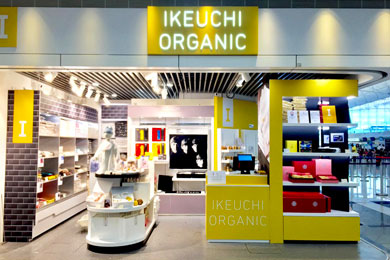 IKEUCHI ORGANIC @ Hong Kong
Ikeuchi Organic is now open at D2 place in Hong Kong. Cuddle Me now has 2 shops in HK including the temporary shop at the HK International Airport. Please come visit the store Edward & Dianna established the company (Cuddle Me) in 2017 in order to deliver safe and high quality products to the people of Hong Kong.